Welcome to Class 1B
Mrs Bateman and Mrs Gibbon
English
This week we have been looking at Goldilocks and the Three Bears. We read the story and put it on a story mountain.
Then we wrote a description of what Baby Bear found when he came home.
We then did some hot seating and pretended we were Goldilocks and tried to explain to the Bears why she went into their house.
We used our ideas to write a letter of apology to the Bears.
Have a look at some of our fantastic work!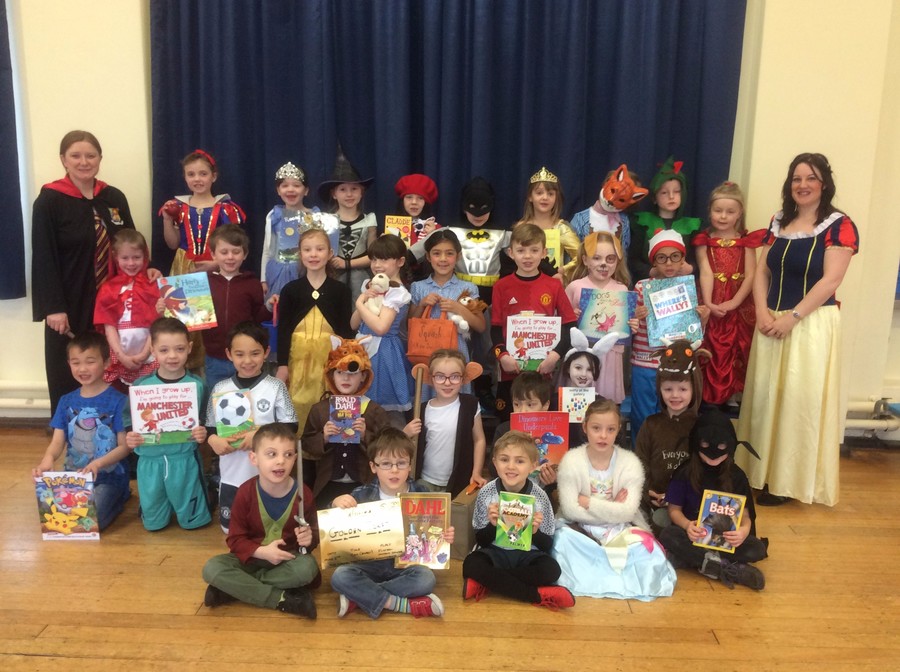 We have had a fabulous World Book Day dressing up as everything from Dorothy to Charlie, and from Robin Hood to the BFG!
Some Year 6s came to visit us this morning and shared some stories with us. We really enjoyed sharing their books with them.
English
In English we have started our new Talk for writing unit. We have been learning to tell the story of Stanley's Stick off by heart.
We have also been learning to use the conjunctions and, but, because and or in our writing.
Maths
In maths we have been learning about place value. We have been using the base ten sets to make 2 digit numbers.
We have used the arrow cards to partition 2 digit numbers into tens and ones.
We went shopping at the toy shop to buy our toys! We had to make a price tag for them and then show how we would pay for them using 10p and 1p coins.
We have also been learning to count in 2s, 5s and 10s. We have used coins to help us do this. This week we went on a treasure hunt around school. We had to find where envelopes of money were hidden and count how much was inside.
As part of our work in Geography we went on a walk in the local area. We thought about the route that we took and followed the route on a street map. We looked for human features on the way.
Reading books are changed on Mondays and Fridays.
Library books are changed on Wednesdays.
Homework is sent home on Thursdays.
Homework is handed in on Tuesdays.
PE kits are needed on Wednesdays and Thursdays.
Spelling test is on Fridays. Thank you.
Year 1 Phonics and Reading meeting 25.1.17
For anyone who was unable to attend the meeting. The handouts are here. Please feel free to ask me about anything!